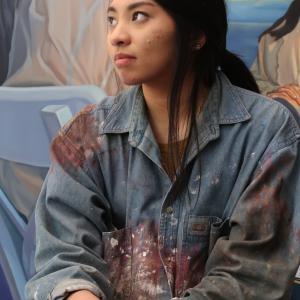 Bianca Roco
Artist member since 2019
Toronto, Ontario
Bianca Roco is an artist living in Toronto, Canada. After moving from the Philippines to study illustration, she shifted focus to painting. Her life-size figurative work of women explores themes of intimacy, isolation, displacement and sexuality.
---
How long have you been creating art?
I've been drawing since grade school, but I shifted focus to painting about 3 years ago.
What artists do you admire right now?
Surrealists, sculptors and animators
What do you listen to when you work?
The same three playlists on spotify on repeat
Favourite medium
Oil paint and pastels
Beverage of choice
Coffee once a day, water for the rest
Favourite artist(s) right now
Magritte, Shary Boyle, Felix Vallotton